PROTEST-MESSAGES ON FOTOTAPETA

SUGGESTED PROTESTTEXT BY MALA GALERIA:
Subject: Mala Galeria
To: biuro@zpaf.pl
I'd like to ask you to reconsider your recent decision of changing the profile and management of Mala Galeria. This well known photographic gallery has maintained a continuous programme of exhibition and events for almost thirty years, being the center of photographic community and presenting new trends in photography produced both in Poland and abroad.
Mala Gallery has been playing an extremely important role in shaping as well as documenting the development of art photography in Poland.
Changing the management of Mala Gallery and changing its artistic profile, would be a great loss to arts community in Poland and abroad.
***
Protesttext of Liget Galeria
Sent: Tuesday, November 29, 2005 4:28 PM
Subject: PROTEST FROM BUDAPEST
to: ZPAF
Dear Madams/Sirs,
As I hear the Union of Polish Art Photographers would like to turn Mala Gallery into commercial institute. It means THE END of their activity after 28 years.
As the director of the Liget Gallery - which have conneciton with the Mala Gallery for more than 20 years (we made more than 30 common exhibitions and projects not only in Poland and Hungary, but all around Europe and more times in the USA, or in September of 2004 in Romania, and in September of 2005 in China) - I would like to warn you very seriously:
If you close the Mala Gallery we will use our international connections to boycott all of your institutions.
sincerely yours:
Tibor Varnagy
director of the Liget Gallery
***
Last messages from Mala Galeria:
Sent: 2006.01.02. 19:43
Subject: THE END OF MALA
Dear Tibor,
tomorrow will be the last vernissage in Mala Gallery. We lost this fight to keep the Mala Gallery as an independant place. This last exhibition /Wieslaw Michalak "digital investigations"-look in FOTOTAPETA/ will be finished the 20th of January.
Thank you very much for you support, for all this beautiful art-times contacts....meetings, exhibitions, actions, talks ect... Let's hope that we could do something together in the future... and it will be also good as it was in MALA.
Better NEW YEAR!
M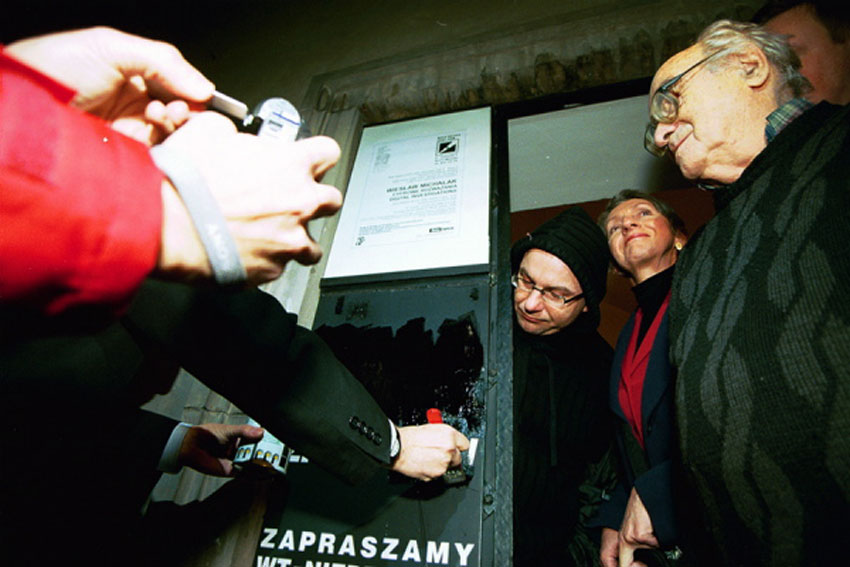 sent: 2006.01.23 17:45
subject: re: protest - URGENT
Dear Tibor,
THANKS a lot for all your activities supporting the Mala Gallery.
Unfortunately we must conclude - it's over. But any way - during 3 months of this campain to survive we got so many fanstastic deeply friendly efforts of so many artists, people, organisations, institutions...
Time is cruel. But even in hard situation I have seen that we have a lot of brave, friendly, sensitive poeple thinking the same way about art and the responsability towards art! It's most important.
Since 20.01.2006 we finish our protest activities. We will never accept this brutal decision to make Mala Gallery away - but now is the end of the stroy. FINE.
THANK's a lot and lets keep in touch!
M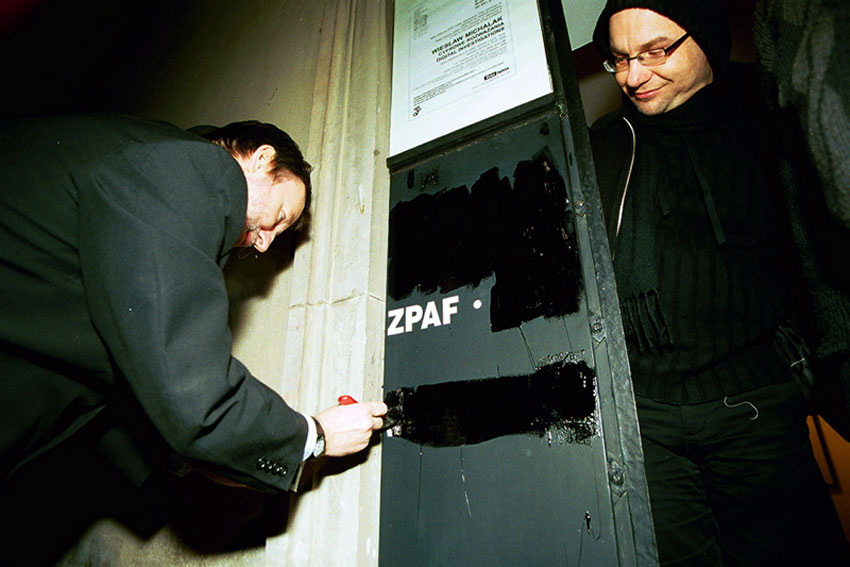 you can look the activity of Mala Gallery in the Archive of:
http://fototapeta.art.pl/
***
MALA/LIGET in our pages:
2005
2004
1999
1999
1997
1993
1993
1992
1992
1990/1991
1990
1989
1988
1988
1986